AXA have developed a unique granola that will become your favorite breakfast. Why is so special?
In production, we use magical technology that makes oatmeal incredibly soft. They just melt in your mouth. The basis of the product is baked oatmeal in honey syrup, which gives the granola a unique flavor.
Try it now! Soft Granola with berries and yogurt and Soft Granola with chocolate.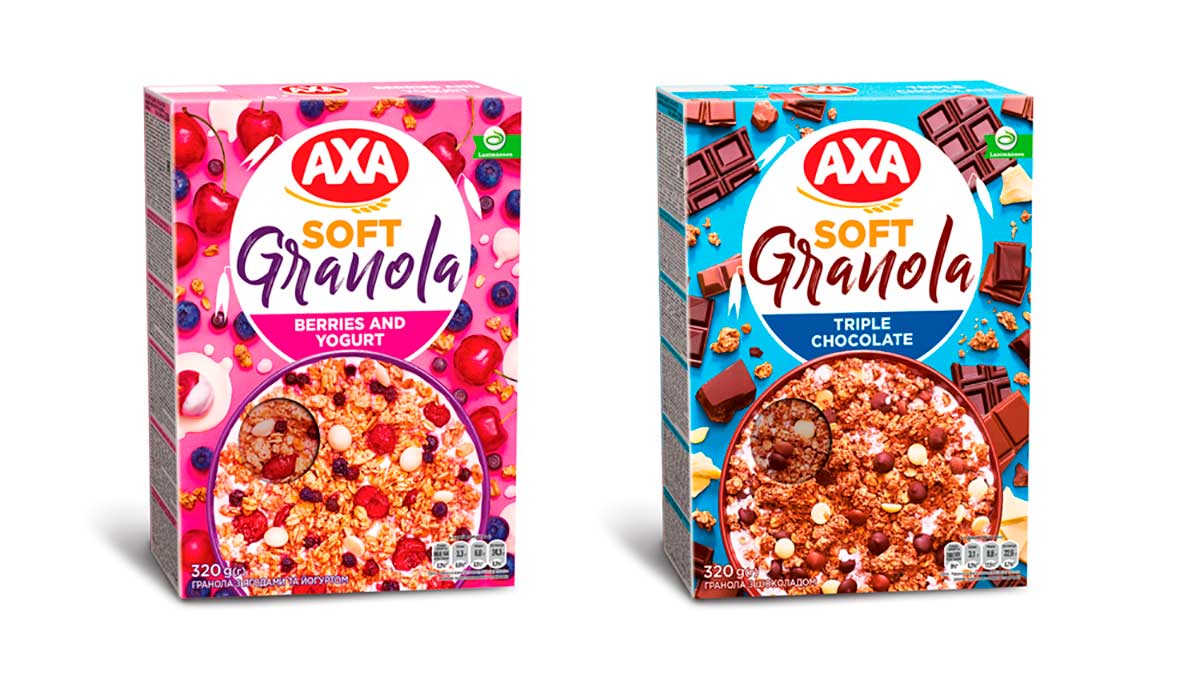 Granola Soft with berries and yogurt is a unique combination of large number of blueberries, cherries, gently baked oatmeal and yogurt. That's right, the yogurt is already inside the package!
You may wonder, "Why would you add yogurt inside, when you can por granola with it?"
But you just haven't tried it yet! Sublimated yogurt retains all its useful properties and taste.
Granola Soft with chocolate is an incredible combination of three types of chocolate in one product. And the main thing here is milk, black and white Belgian chocolate. Real pleasure!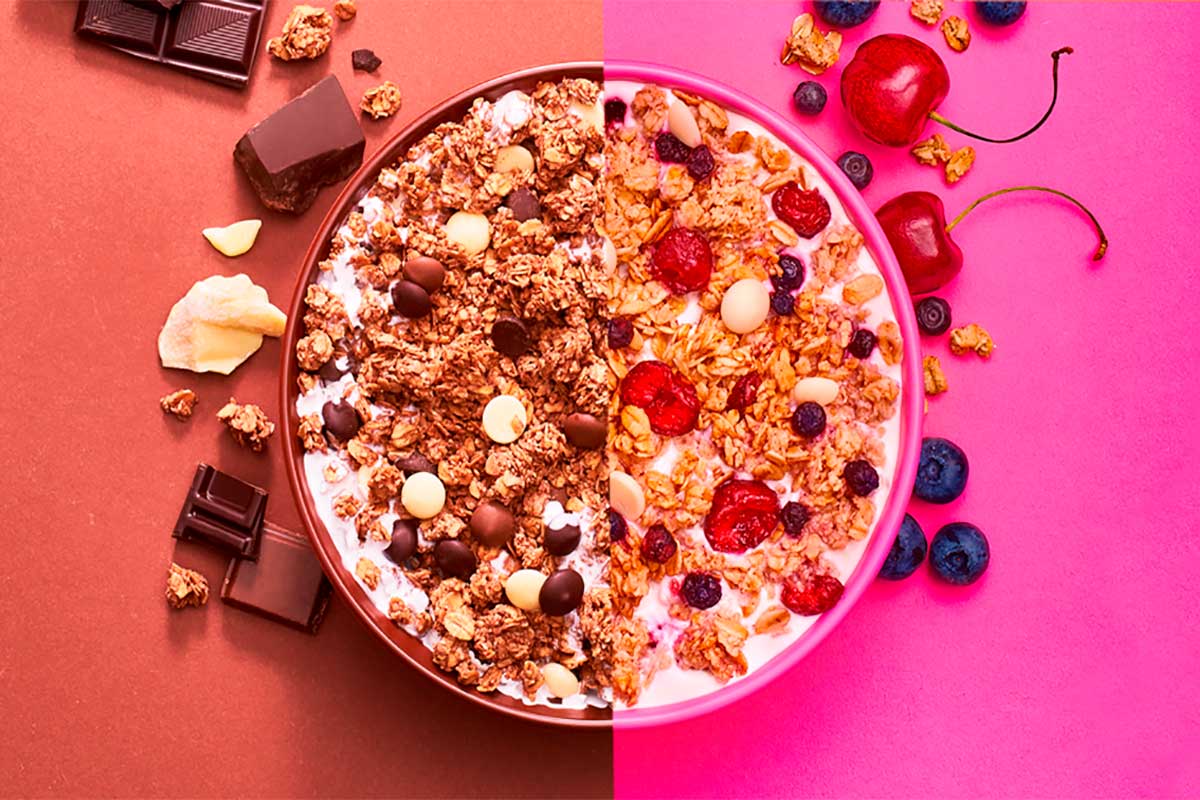 Visually, the packaging is very bright and charming, with a design and a window on it. Consumers can easily view on the product and taste the granola with pleasure and recommend it to others.
Stay tuned for more delicious products.