Your whole life consists of small individual puzzles: your everyday life, interests and passions turn into habits and daily rituals that make each day look like the previous one. Still waiting for a "special time" that will bring bright changes to your daily routine? Stop waiting - start with the variety of your breakfast!

Fortunately, a healthy diet no longer takes much time, and the main meal - breakfast - can be greatly varied with the new AXA Harmony line. 5 different types of flakes for different you - multi-grain natural, oat-wheat with cranberry juice, corn with apple juice, buckwheat with bran and unique oat pads. And most importantly - the preparation of the useful varied breakfast with AXA takes no more than a minute.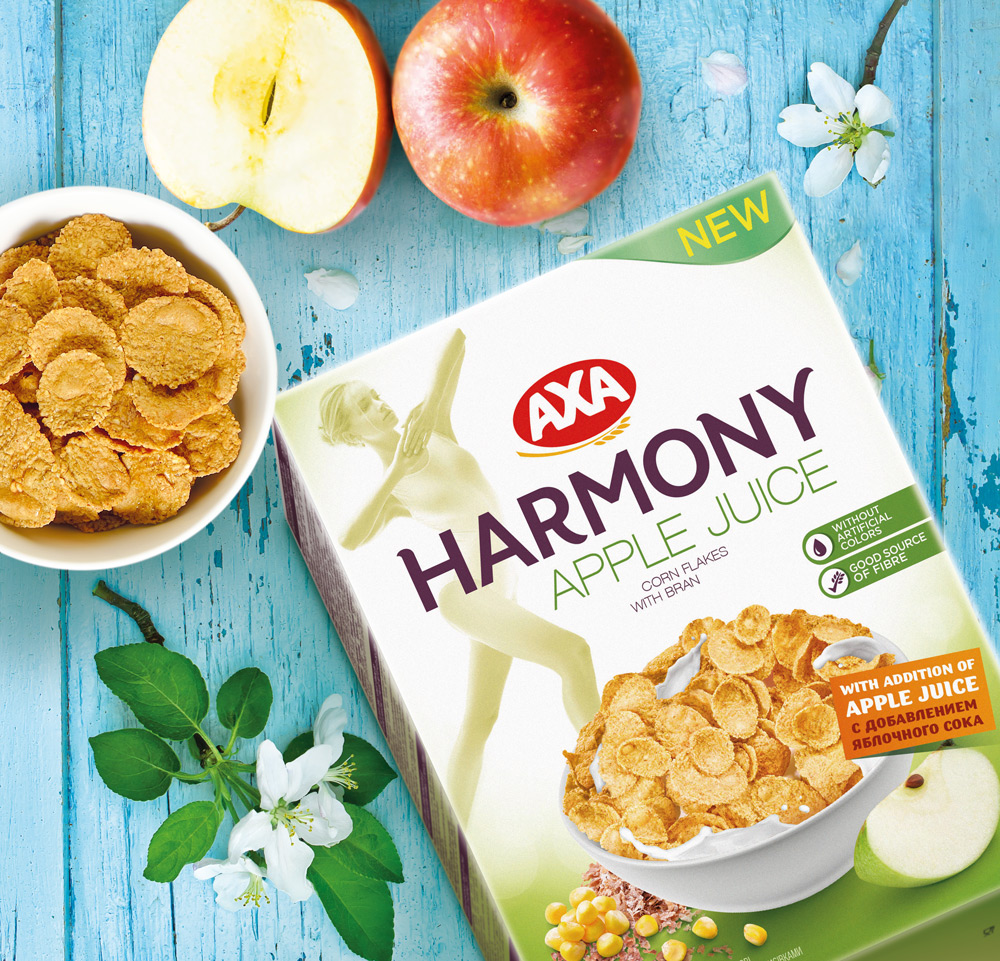 Delicious breakfasts with AXA Harmony will dispel the morning routine. They will turn every day into a small holiday, and the daily ritual of utility will be your healthy choice, special and unique, like yourself.